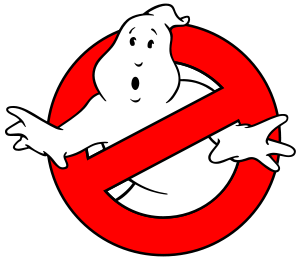 The latest news on the Ghostbusters front is that Paul Feig and Katie Dippold are working on a script for a female-led Ghostbusters movie. They're the team behind The Heat, which I liked well enough. Venkman himself, Bill Murray has gone on record as saying he thinks it's a great idea, going so far as to suggest the team:
Melissa McCarthy
Kristen Wiig
Linda Cardellini
Emma Stone
I am 100% okay with all of that. That cast, that idea, let's do this thing. In fact, if that isn't the cast, don't bother! Except let's get Aisha Tyler or Yvette Nicole Brown (or both!) in there, too. We can have six Ghostbusters, that's okay! I think the important thing is that we have more Ghostbusters.
One of the ideas that's floated around for years is that Ghostbusters has become a franchise, so there's locations all over the place. Cut to those here and there, so we see cameos maybe. There's a small town in Canada, perhaps, and Jim Carrey's the only Ghostbuster there, but that's okay because there aren't that many ghosts. Another team we see for two minutes is Ben Stiller and Luke Wilson. Maybe Mel Brooks could play a ghost?  I just think there's plenty of room for some fun stuff here.
Let's just be sure we have the following things, okay?
Actual humor – let's not go full Bridesmaids here, though. Doesn't need to be nasty.
Scary ghosts – remember when you saw that library ghost when you were 12? That thing was freaky!
A big, big threat.
Recognition of history – I know Bill Murray's not going to star in this thing, but you can at least get him to show up, right? But I more mean things like established canon on how things work, and maybe even an Ivo Shandor mention or two.
I'm pretty excited about this possibility, more than I have been about any of the rumors prior to this. Let's be sure to thank Dan Ackroyd for all of his work, while at the same time letting him know "hey, the new team's got this."
What are your wishes for a new Ghostbusters movie?
MORNING UPDATE: So now most of the news is that it's more of a reboot thing, ignoring the first two movies. I'm not as excited about that, but I still have high hopes.
Tags: Ghostbusters
Written by: Mark