Last night a traumatic, terrible thing happened: my Minecraft world got deleted by accident. I have no one to blame but myself, but I sat there shocked for longer than I'd care to admit. I still can't believe it happened and I can't process it. This first GIF sums up how I'm feeling: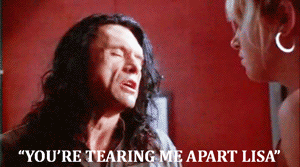 Nothing to do now but move on, I guess. I started a new world, but it doesn't feel the same. We'll see how it goes.
Here are some other GIFs to help ease the pain I know you're feeling for me.
Have a great weekend, zwolanerds!
Written by: Mark